Tuesday, April 23rd, 2013
11. Lie under a palm tree on a white sand beach
Once in a while you need to slow things down, get away from it all. And when the time comes to unwind, is there any better place to do so than on a beautiful beach?!
Lying on the sand, listening to your beach playlist, reading a book and sipping an ice-cold drink, as the blue ocean caresses the shore and a gentle breeze sways green palm fronds above your head… bliss!
But where's the best place to go? For the purposes of this blog, we decided to take a straw poll of the Topdeck office to see where our staff thought you could find the best beaches in the world.
We heard many impassioned speeches and sparked intense debates, but eventually the survey turned out 3 main contenders. To try and make an informed decision, we summarised their pros and cons:
Zanzibar, Tanzania, Africa
Pros: White sand beaches, coconut palms, sapphire blue ocean, traditional fishing vessels, friendly locals, cheap cold drinks, great kitesurfing, proximity to some of the world's best safari destinations, name that makes you think of a Persian restaurant.
Cons: errrrm…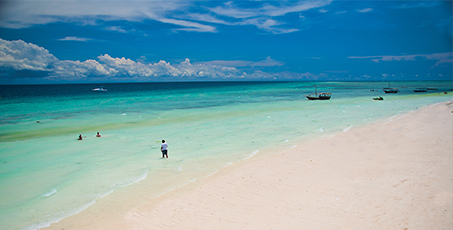 Oahu, Hawaii, USA
Pros: White sand beaches, coconut palms, sapphire blue ocean, crazy waves, hot surfer dudes and chicks, location in the middle of the Pacific, lifeguards who (may) look like they're in Baywatch, possible hula music in the background.
Cons: uhhhhh…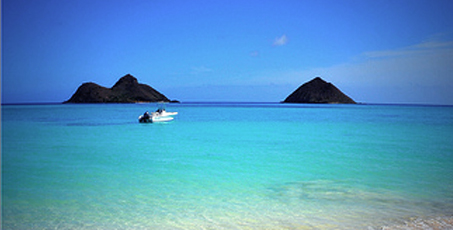 Whitsunday Islands, Queensland, Australia
Pros: White sand beaches, coconut palms, sapphire blue ocean, tropical rainforest, incredible flora and fauna, great sailing destination, chance to play beach cricket, strong likelihood of a BBQ occurring, certified free of Drop Bears by the Queensland Government.
Cons: ahhhhh…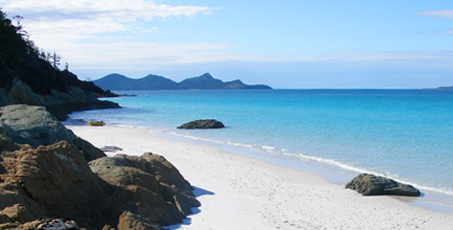 As you can see, we didn't do too well on the Con front. In fact, we didn't do too well separating them at all. So we're going to sit on the hammock on this one – choosing a favourite beach is entirely subjective. But one thing all of us agreed on – we'd all like to be on one right now!
As for a good beach playlist? Well there's something we can help you with! Here's our pick of beach tunes for 2013, (not) available in all good music outlets:
Topdeck Beach Playlist 2013
1. Psy – Sandnam Style
2. Kylie Minogue – Loco-ocean
3. Nelly – Tide Wit' Me
4. The Beatles – Here Comes the Sun(burn)
5. Men at Rest – Sand Down Under

Topdeck Top Tip: What to say about a beach? If you turn up on one and everyone's naked, it's probably a nudist beach. There you go!
A gorgeous video of Zanzibar from a kitesurfering couple: http://vimeo.com/16653284
Photos of Whitehaven Beach in the Whitsundays: http://www.pleasetakemeto.com/australia/whitehaven-beach/photos