Tuesday, December 4th, 2012
People often say that Australia is lucky to have two of the world's best cities separated by a one hour flight. Many, however, may not appreciate the quality of the experiences offered by the journey between Sydney and Melbourne. Sure, you would be forgiven for hopping on a plane to reach your destination, but let's not forget that travelling is just as much about the journey as it is the destination, and if you fancy the fun and frolics of a road trip then jumping on a Topdeck trip definitely won't disappoint! The major cities of Sydney and Melbourne may hold the cultural delights, but this is 'Straya!', and there are some fantastic coastlines and some seriously scenic roads with geological wonders if you just look out the window!
The great thing about taking a Topdeck trip is that you will meet a great variety of people with similar interests but very different backgrounds. To give you an idea, a recent group on a 'Top to Bottom' trip comprised of 8 different nationalities. It's fair to say that the bus ride alone, despite everything you're seeing and doing on the way, is bound to be an interesting experience!
Day 1: Sydney to Snowy Mountains
If you've ever taken a road trip before you will know that there's always a chance that you will see something completely unconventional, completely amazing, or something that will add to the overall trip experience. To everybody's surprise, the group on a recent Top to Bottom trip were stopped for petrol where Peter Garrett, one of Australia's most renowned musicians (lead singer from Midnight Oil), and now a Politician, was also filling his tank. The group were able to have a chat, take a photo, and be welcomed to the country by a Politician on behalf of the Australian Government! Something unconventional to put in the travel diary!
When arriving in Canberra, Australia's capital city, the group ventures 842 metres above sea level to Mt. Ainslie, experiencing complete 360 degree views over Australian Capital Territory and New South Wales. After taking in the history, visiting the iconic Parliament House, the Australian War Memorial and a number of Foreign Embassies, you'll be keen to explore Australia's capital! After having enough time to explore Canberra, you will be back on the road seeing more beautiful landscape and scenery, starting to realise how big Australia really is.
Arriving in the Snowy Mountains you should prepare yourself for a few things. Amazing scenery, great accommodation, delicious food, a whole lot of bonding time and maybe even a 6 pack of abs from laughing the night away! Invariably, it doesn't take long before you start to feel as though you have known your new Topdeck buddies for years..
Day 2: Snowy Mountains to Gippsland Lakes
A word to the wise for day 2 – EAT, EAT, EAT at breakfast time. You will need the energy!
Australia's highest mountain peaks at 2,228 metres above sea level, but don't let that scare you, it's a fairly non stressful hike and will be well worth the sweat once you have reached your point on the mountain. This experience will truly take your breath away (nothing to do with the air being thinner at 2,000 metres above sea level!) as the scenery is magnificent. Depending on what time of year you visit, you could also be surrounded by snow!
Once you head back down the mountain, have a little think about how you just climbed the highest peak in Australia! Something else worth putting in your travel diary, perhaps?
Hitting the road Topdeck style means more than just taking the direct highway route. On the way to Gippsland Lakes your trip will take a detour on some remote Australian roads. Here, the bus driver's skills are truly challenged, driving through remote and unspoilt wilderness with outstanding views of Snowy River country and surrounding mountain landscape. If you're lucky, you might even take a refreshing dip in one of the surrounding rivers!
It might be a little difficult to get your head around the fact that earlier on in the day you were climbing Australia's highest mountain and now about to have dinner by the sea in the town of Lakes Entrance, but this is what travelling with Topdeck is all about! The Lakes Entrance town is situated on the edge of Ninety Mile Beach where the Gippsland Lakes meets the Southern Ocean. Another truly beautiful place to see…
Day 3: Gippsland Lakes to Melbourne
A word to the wise for day 3 – wake up early and see the sunrise!
From here you will again hit the road, making a stop in Forster, before heading to the relatively untouched and rugged wilderness of Wilsons Promontory National Park. The Park boasts beautiful coastal trees, banksias, and white sandy beaches known for making a squeaky sound when walked on barefoot. At this point it is quite common for Topdeck passengers to make some more new friends as it's possible to get up close and personal with the Australian wildlife.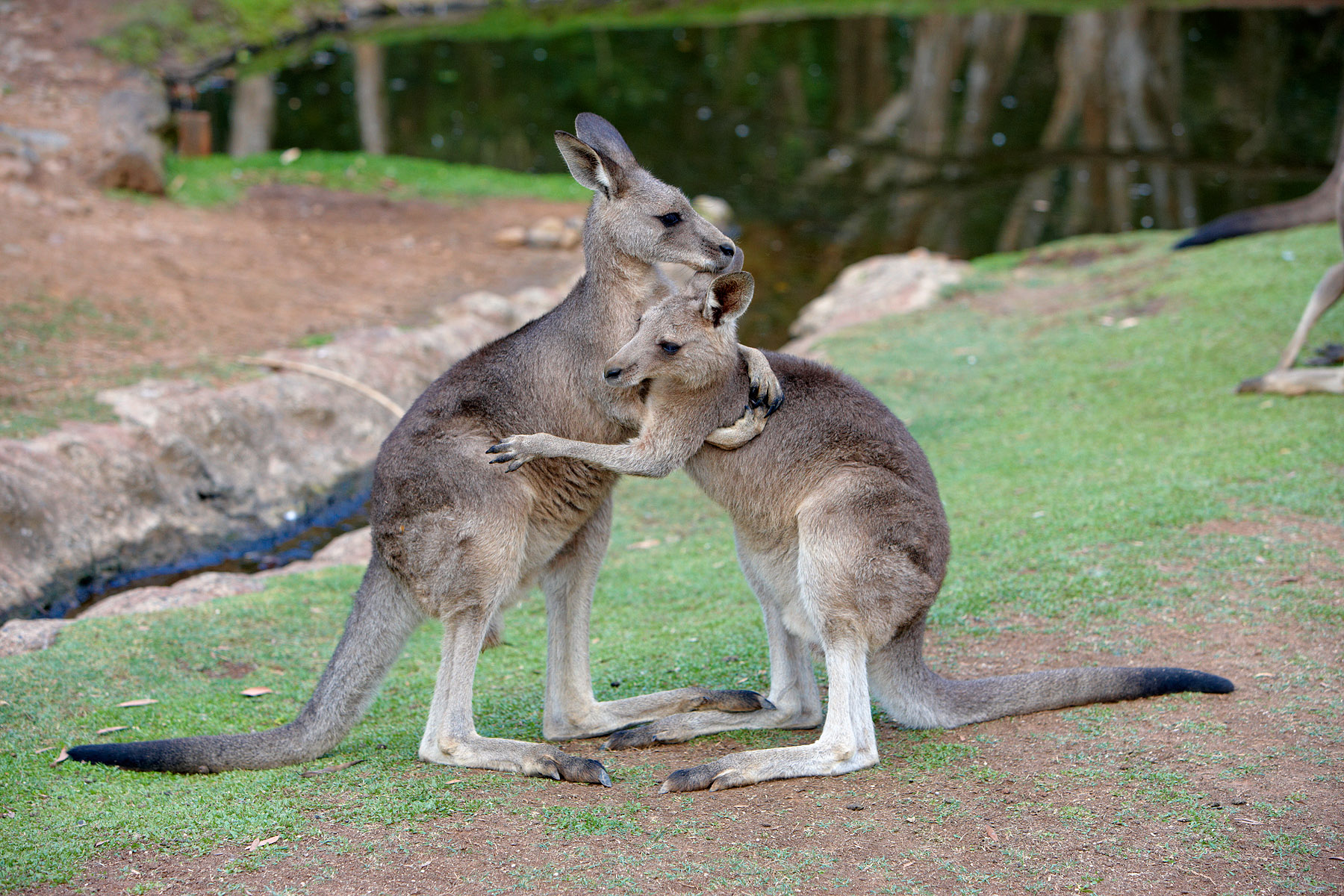 Arriving in Melbourne for the final part of the trip you will again be presented with some more Australian Wildlife – Melbournians. Here you can explore the culturally diverse city, commonly referred to as Australia's little Europe, tackle the shops and travel around on the famous Melbourne trams.
Topdeck isn't just about arriving to a destination; it's about enjoying the journey between. Although only a 3 day trip, many people feel that they walk away from Topdeck's Top to Bottom with greater knowledge and appreciation of just what an amazing country Australia really is.
"Although I have travelled a great deal of Australia, this was my first time travelling in this style, and the first time I had set off on a journey "alone". It didn't take long before I realised that alone I was not, and the next three days I was able to not only share these amazing experiences with like minded travellers but also come away with what felt like a little family. This was only a 3 day trip and I only left these guys a few hours ago but I am already missing them!" – Claire Harwood, Topdeck.

Like what you've read about our Top to Bottom trip? We have plenty more trips throughout Australia that are just as fun!