Tuesday, July 23rd, 2013
Get soaked by Niagara Falls
Not sure about the hype surrounding Niagara Falls? Treat yourself to a little taster. Next time you turn your kitchen sink tap, turn it as far as it can possibly go until the water is pouring out exceedingly fast. Put on a hooded raincoat, get yourself as close to the running water as possible so water is splashing your face, hold for 10 seconds, stop, realise what you're doing is absolutely ridiculous and take off your raincoat.
Perhaps one of the poorest comparisons ever made to the experience you'll have at Niagara Falls, the above might be as close as you'll come to experiencing the excitement in your own home.
In order of size, the Niagara Falls are made up of three waterfalls: the Horseshoe Falls, the American Falls and the Bridal Veil Falls which lie on the international border of the United States and Canada. Unlike the above comparison, the three falls combined are quite impressive, and they have the numbers to prove it.
· Approx. 168,000 cubic metres flow from the Falls every minute.
· This per-minute flow is enough water to fill over 50 Olympic sized swimming pools.
· The largest of the three, the Horseshoe Fall, is roughly 57 metres in height and 670 metres wide.
· The fastest rapids at the Fall have been recorded to reach 68mph or 109 kph.
OK, enough with the numbers, we know why you're here. You want to know if anyone has ridden down the falls in a barrel! What's the point of a waterfall if nobody goes down it in a barrel, right? Well, wouldn't you know it, there are a group of daredevils, stuntmen and women who have at one point taken the life threatening plunge. In 1960, a 7 year old child was involved in a boating accident and was swept over the falls. Amazingly, he survived with minor injuries and was the first person to survive after going over without any protection. Barrels aside, walking across the Falls on a tightrope is also an exciting prospect for stuntmen. See the video at the end of this!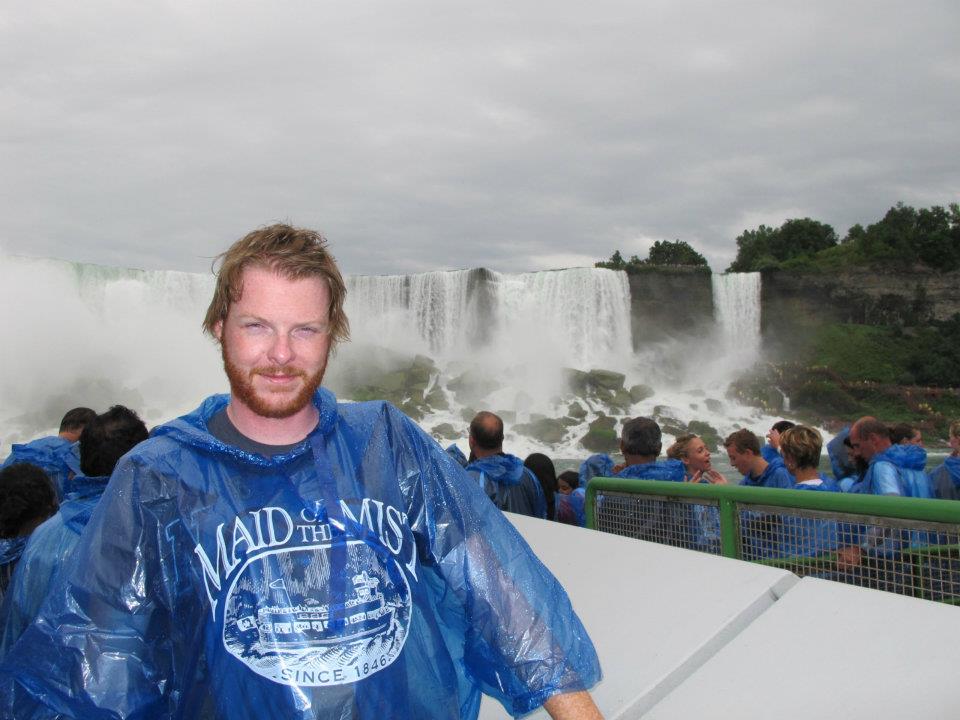 The future of the Falls is a concerning issue as each year the Falls erode by an estimated 1 foot or 30 centimetres per year. At this current rate of erosion it's possible that in 50,000 years the Falls will be transformed into a less thunderous flowing river. Nevertheless, for now the Falls are incredibly thunderous and an experience that must be had when on any North American tour.
The best way to see the Falls is to take a 'Maid of the Mist' tour, an inclusion on all Topdeck North American tours visiting Niagara Falls. The Maid of the Mist tour is North America's oldest tourist attraction and has transported millions of passengers to get up close and personal to the waterfall since 1846. Getting soaked will never have felt so exciting, and it will make you look back to the time you had your face next to your kitchen tap and wonder what on earth you were thinking…
Tightrope Walker Nik Wallenda: www.youtube.com/watch?v=RpDquK_2Rqg
Maid of the Mist boat tour: www.youtube.com/watch?v=ij7ggJsg4vc