Wednesday, June 12th, 2013
The history books are strewn with people who have made terrible decisions. Here's a few examples -
Adam and Eve, the first two humans ever, deciding to eat an obviously-delicious forbidden apple. I therefore hold them personally responsible for all the idiocy which follows then!
Nero, the insane 1st century Roman Emperor, deciding to burn down his own city while singing happily and playing a fiddle. Not surprisingly he was killed by an angry mob.
Napoleon invading Russia in winter.
Hitler invading Russia in winter (can anybody spot a theme?).
The nine publishing companies who rejected JK Rowling's first Harry Potter book. Oops!
Don't add your name to the above wall-of-shame! Make a great last-minute decision and join Topdeck for the trip of a lifetime this summer. Half of the fun is deciding where to go, but here are five of our favourite experiences for summer 2013 to inspire you…
Experience the thrill of the 'Running of the Bulls'
The 'Running of the Bulls' in Pamplona is definitely one for the bucket list. Topdeck has lots of superb-value trips to take you to the heart of the action in sunny Spain, including budget trips staying at our gorgeous lakeside campsite with swimming pool from £179 (less than £36 per day!). For something a bit different, our awesome 14 day Spanish Sun & Fiestas trip combines a trip to Pamplona with the quirky 'Wine Battle' Festival in Haro, the cultural cities of Bilbao and Madrid, and the beachside paradise of San Sebastian.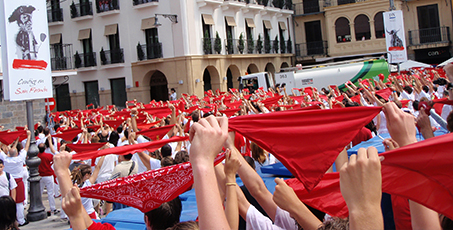 We've got a great range of Running with the Bulls trips. Check them out here.
Paint The Town Red at La Tomatina
The Spanish tomato-throwing extravaganza may be one of the most eccentric festivals in a country which is renowned for eccentric festivals, but that's what makes it so much fun! The world's biggest food fight is a blast, quite literally! To make it even better, all of Topdeck's La Tomatina trips offer central accommodation in the vibrant beachside city of Valencia – home of paella.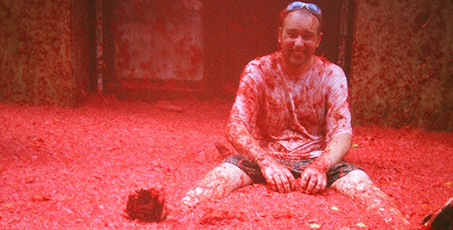 You can check out all of our trips to La Tomatina here.
Live like Marie Antoinette and Spend the Night in a French Chateau
Take a trip off the beaten track through fantastique France and realise why 80% of the French holiday in their own country! This 14 day Explorer trip travels through vibrant cities, gorgeous wineyards (with plenty opportunities to taste!), historic medieval towns, and perhaps best of all – spend the night in an opulent French Chateau in the Loire Valley. Sacré bleu!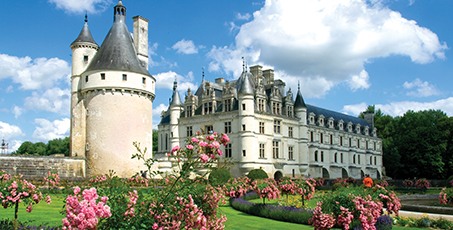 We currently have 10% off our Discover France 13th July 2013 departure!
Stay Overnight With The Navajo Tribe in Monument Valley, USA
The breathtaking natural beauty of the USA will blow away the most cynical of travellers. Our 19 day Great Parks of the USA trip will take you back to nature, combining staggeringly beautiful national parks, the Grand Canyon, and an unforgettable overnight stay with the Navajo Native American Tribe in Utah, where you'll also get a guided jeep tour of Monument Valley. If all the beautiful natural landscapes get too much for you, we'll also take you to the awesome cities of Reno, Salt Lake City, Jackson, and Sin City itself - Las Vegas!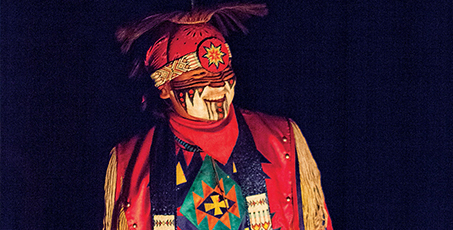 Take a look at our Greatest Parks of the US here.
Take a Party Bus Down the Las Vegas Strip
Our epic road trip across the USA from New York to Los Angeles (or reverse) is the definitive summer experience for 2013. There are too many highlights to name – Cajun cuisine in Louisiana, a visit to Elvis's home Graceland, country music in Tennessee, a guided tour of the illuminated Washington D.C monuments, a visit to Death Valley (the hottest place on earth!), and so much more. But in my humble opinion, there is nothing in the world more fun than taking a party bus down the Las Vegas Strip, complete with mp3 dock and state-of-the-art audio equipment … Viva Las Vegas!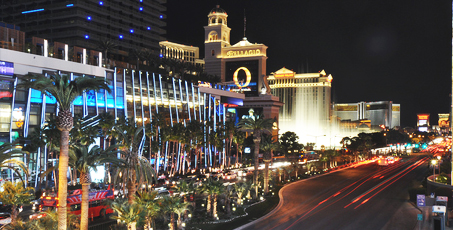 Read more about the Vegas Party Bus & the Coast to Coast trip here.
Come and join Topdeck for a fun-filled summer and take the hassle out of travelling. It's a far better idea than invading Russia this winter!