Why You Should Travel to Europe this Winter!
Baby it's cold outside… and we wouldn't have it any other way!
Here at Topdeck we simply love the winter months – the frostier the better – because quite frankly, Europe never looks better than when wearing its winter coat.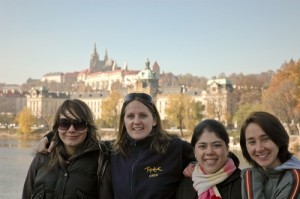 Snowy streets, a festive atmosphere, fairy lights and fabulous comfort food are just the beginning. You can also look forward to fewer crowds and lower prices that come with travelling in the off season.
With that in mind we asked our Topdeck experts to share their favourite winter experiences:
***
My favourite winter destination is skiing for the entire day in the gorgeous Austrian Alps. Then coming back to my hotel in the evening in Salzburg and going to enjoy a traditional meal and beer stein in a local brewery. -Leticia
Salzburg is the perfect winter city. Festive Christmas markets, cosy pubs with warm fires, and mulled wine stalls everywhere you look to warm you up! -Scotty

My favourite winter experience is spending as much time as possible browsing the beautiful Christmas markets with a cup of mulled wine in hand. No matter where you are in Europe the markets are simply amazing! -Kara
Being cosy indoors sharing a delicious cheese fondue with new friends and then stepping outside to a breathtaking view of the Swiss Alps. -Meg
Visiting Rome's impressive monuments and the Vatican museums are truly memorable experiences. A traditional fiery diavola pizza and espresso are always hard to turn down, well when in Rome… -Sean
Waking up in the morning in the Alps with a fresh blanket of powder snow at the front door ready for a full day of skiing and boarding, followed by a Jagertea (or Jacuzzi) to warm the bones and relax the muscles. -Simon
Explore the Christmas markets in Brugge - the medieval town that looks like a fairytale come to life. If you're getting chilly in the snow, warm up with some delicious hot frites and treat yourself to dessert in the countless exquisite chocolate shops! -Courtney
Skating at a leisurely pace around the frozen lake near Vajdahunyad Castle, City Park in the heart of Budapest. Complete the day with a steaming cup of forralt bor (mulled wine) and roasted chestnuts. Pure bliss! -Anita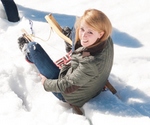 If the unique experience of a European winter sounds like you make sure to check out our winter trips and let us know your favourite things about winter!
Topdeck Travel has released its first ever winter pre-release brochure. Book now to save up to 10% off your winter experience.
Tags: Europe Winter, European winter, topdeck, topdeck travel, travel in winter, trips in winter, why visit europe in winter, winter travel, Youth Tours, Youth Travel, Youth travel to Europe, youth travel to europe in winter